Assalamualaikum,
If you think i have one of any characteristic that i will list below then you are WRONG about me. Actually benda ni nak highlight common mistake yang orang nampak kat aku. Happened so many time bruhh
Okay meh sini kita betulkan benda yang auta ni. Here you go 5 things people wrong about me.
1. Im a guy
Nope, im female
. Yang ni paling obvious orang judge aku punya gender based on nama. Selalu berlaku in real life bila orang cerita tentang aku kat orang lain. Tau tau je kawan aku cakap macam ni
"Ajan, tadi aku cerita aku pergi sekolah dengan kau and mak aku ingat aku pergi sekolah dengan lelaki"
"Ajan, mama aku terkejut aku cerita yang aku lepak bilik kau sebab dia ingat kau lelaki"
"Weh BF aku ingat aku keluar dengan lelaki padahal aku dah cerita banyak kali pasal kau weh"
2. I like any-guy-related-stuff
Guy-related-stuff here means stuff yang unrelated to girls or tak semua girls suka. Macam tomboy gitu? I dont know lol. I discover this one bila most of my friend terkejut bila tahu yang aku suka warna pastel and i love cute stuff. My friend be like
"Omg Ajan, kau suka benda comel? Sejak bila kau macam ni? Mana Ajan yang dulu?!"
"Terkejut saya tengok blog awak sebab cantik. Saya ingat blog awak mesti warna gelap. Masa first time datang bilik awak pun saya terkejut sebab ada barang warna pink and cartoon"
So guys, nope. I am that typical girl yang suka benda comel
. I still got feminine aspect inside me walaupun kadang-kadang gelak macam beruk hahaha.
3. I dont like guy
Most of my friend thinks that I don't like guys dan dorang tak rasa aku lesbian. So I am more no sex orientation bila dengan dorang.
Plus, aku tak suka join conversation kawan aku bila dorang tengah bincang topik pasal laki. Kalau aku ada sekali dalam group tu pun, aku tak tau lelaki mana yang dorang dok gosipkan. Dia punya serious ni sampaikan aku tak pernah tau yang kawan yang aku rapat kat universiti ni pernah couple and break up sepanjang aku kawan dengan dia. Aku bukan tak ambil kisah pasal lelaki. Tapi kalau takat nak gosip biasa-biasa tu aku malas nak join.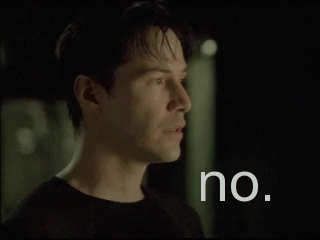 But korang, please.
I am straight
. Maybe sebab I have already liked someone, that is why I kinda tak heran or malas masuk campur. This is why aku tak suka bila aku dah suka orang, dia punya power tu memang tak pandang orang lain. Oh kamon Ajan. Crush je kan? Tak payah serious boleh? --Check my diary and you'll find tragic love story there, so believe me lol
4. Im friendly and funny
In real life, nope.
Saya tak friendly dan funny pun
. Sadis. Honestly, i would like to tapi aku tak reti sangat nak socializing. Aku ni pesen orang awkward dan suka layan fikiran sendiri.
But yea, Im trying to improve myself bila socializing dengan orang in real life. Kalau tiba-tiba friendly and funny tu datang, maksudnya aku selesa dengan orang tu.
Wonder why I seems funny and friendly in social media? Sebab i don't like serious stuff. I never serious dalam ni hahahaha. Tahukah anda, saya merupakan sorang yang try hard untuk buat joke dalam ni but I make it sounds spontanous lewls.
5. Im pretty and i can sing well
Oh my god. yang ni kan aku rasa serba salah tau kalau ada sape-sape fikir aku macam ni.
Well, I don't think that I am pretty enough or ada suara sedap untuk terima pujian dari orang for both
.
Tak tahu la. Just I don't think I deserve any compliment. Tapi aku bersyukur dengan rupa aku ni. Cuma bila orang puji tu yang..... "You serious bro". Tapi aku anggap tu joke je sebab aku rasa kalau jumpa betul-betul mesti orang tu clear throat banyak kali and rasa macam nak bleach mulut sebab puji hahaha.-- But if you think I am, meh sini nak peluk kiss kiri kanan ciked <3
Pasal sing well tu, hmm. I can't sing very well. Cuba dengar aku nyanyi satu lagu full. Bukan takat ke laut. Tapi ke angkasa terus. Yang ni tak tipu hahaha. --Kadang-kadang aku upload video aku nyanyi and main gitar kat instagram but dah padam dah sekarang hahaha
So far, ni je la common thing yang orang selalu salah pasal aku. Aku tak kisah sangat pun pasal ni sebenarnya. Im having fun to know orang punya perception towards me.
Actually kan, seronok tau tulis pasal diri sendiri.But then kan suddenly rasa macam...
Syok sendiri,
Kbai.